Wakui, Wakui, Wakui. One of our many favourites. The Wakui knife will not disappoint. Its always hand made, always scary thin and always beautiful to look at.
Downside? Well, our delivery time is several years so that can sometimes be frustrating...
Wakui is a very talanted blacksmith from Sanjo, Japan. He makes everthing by hand and his attention to detail is fenomenal. The spine is rounded and smooth and the texture of the blade is amazing. Its a winner, no doubt.
Wakui | San mai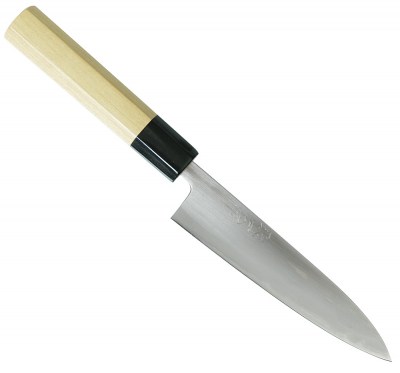 Wakui
Blade length: 135 mm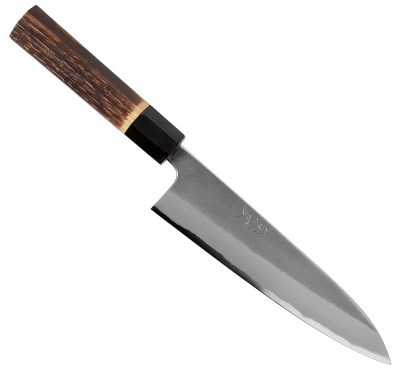 Wakui
Blade length: 180 mm