From Sakai in Japan - Traditional hand forged blades in shirogami#2 steel.
The Shiraki factory has a long tradition of making exceptional blades. The carbon steel is ground very thin and the knives take a superb edge. These knives are not stainless, not the edge and not the iron clad.
We have visited Shirak on several occations. The crafsmanship is both exciting and impressive to watch.
Shiraki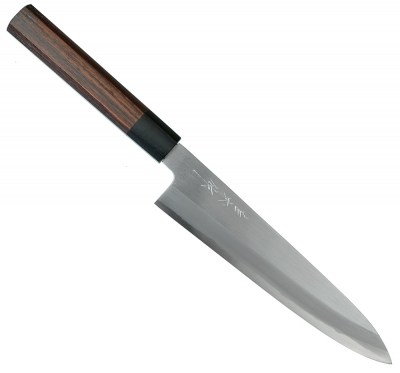 Shiraki
Blade length: 200 mm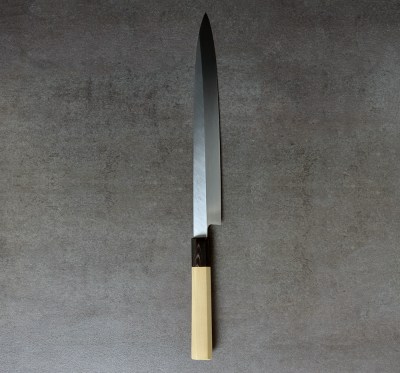 Shiraki
Blade length: 270 mm | 1 pcs available