The core steel is aogami# 2 which is a very pure carbon steel that takes a scary sharp edge while it is easy to sharpen. Around the core steel is a layer of blackened iron that has been hammered to a raw texture (kurouchi tsuchime). The handle is made of walnut in an octagonal shape.
Kisuke Manaka is a relatively young blacksmith in the 5th generation, and he forges his blades in the city of Kasukabe in Japan. Manaka-san forges everything from scratch and he even laminates the steel by hand (hon-warikomi). Quality and finish is very important to Manaka and he therefore grinds all the leaves by hand on Japanese natural stones. That's why they get such a beautiful kasumi finish with a clear contrast between core steel and coat (hongasumi).
This is a really nice knife that we really recommend. Handmade from scratch!
Kisuke Manaka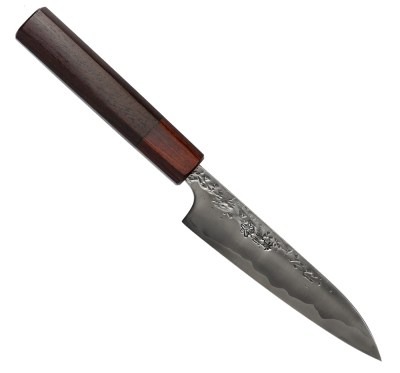 Kisuke
Blade length: 125 mm | ATS-34 Steel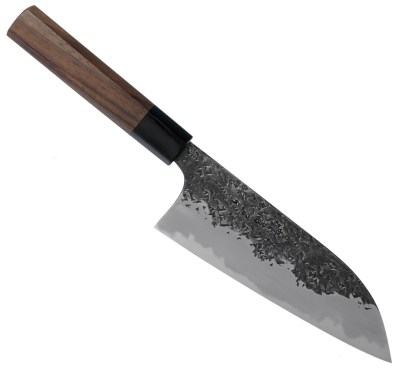 Kisuke
Blade length: 170 mm